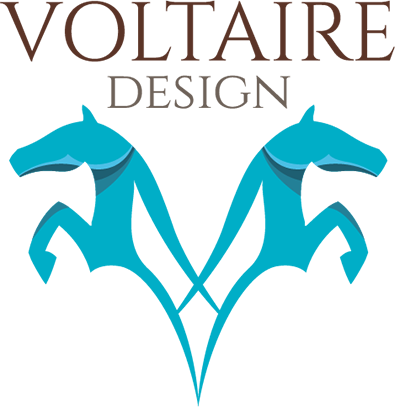 Founded in 2010, just outside Biarritz, France, Voltaire Design was the first saddlemaker to combine fine, handmade craftsmanship with elements of fashion and flair with a line of saddles designed for the forward thinking rider who demands style and substance.
Since their launch just over a decade ago PERFORMANCE, INNOVATION, COMFORT and SECURITY are words that have become synonymous with Voltaire Design and their exquisite ranges of saddles and must have accessories for horse and rider. With saddles that are renowned for their lightweight qualities and allowing the horse's ultimate freedom of movement, Voltaire Design have firmly established their place as one of the most in-demand saddle makers globally and have become regular faces at many of the country's top competition venues including, from 2021 as the title sponsor of The Voltaire Design Liverpool International Horse Show.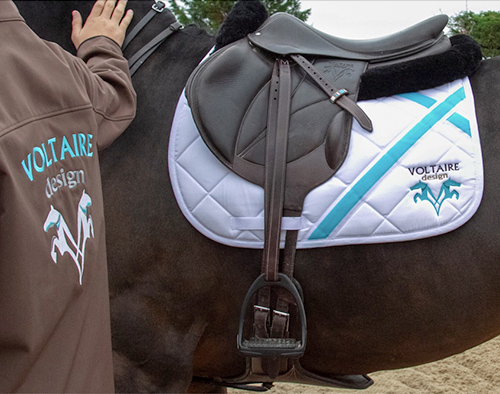 Unsurprisingly alongside the multitude of amateur riders choosing Voltaire Design, many of the world's top riders choose to use Voltaire Design saddles for their horses with rider's including FEI World Number 1 and Olympic Team Gold medalist Oliver Townend amongst a stable of riders that also includes Beezie Madden (USA), Amanda Derbyshire (GB) Shane Sweetnam (IRE), Daniel Coyle (IRE), Rowan Willis (AUS) and other leading Briton's including Louise Saywell, Geoff Billington, Harriet Biddick, Will Fletcher, Olli Fletcher, Jodie Hall McAteer, James Whitaker, Oliver Tuff and Tina Cook amongst many others.
 
Voltaire Design's Elegance range of saddles includes eight saddle models for jumping, dressage and cross-country offering the very finest in French leather and craftmanship along with full customisation of style and fitting for every horse and rider combination. The Blue range of saddles were the first in the world to fuse cutting edge technology with leading sports saddles and continue to lead the way in the field of innovation.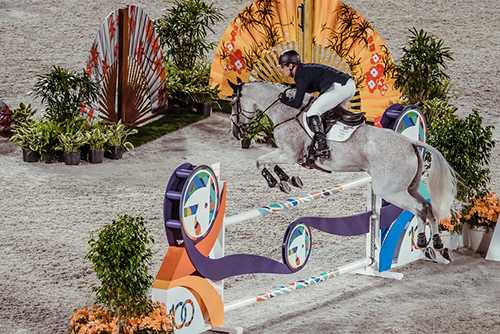 The recent launch of the Essentials range completes the Voltaire Design saddle offering with a line of saddles for jumping that offers many of the hall markings of Voltaire Design quality but at a much reduced price achieved by making the saddles semi customisable, with an adjustable fitting through the gullet head plate that riders can adjust themselves. Voltaire Design also offers girths, leathers and a range of must have accessories for horse and rider.
Take a look at Voltaire Design's products at www.VoltaireDesign.com. Essentials range saddles and accessories are available to buy via the website, with accessories enjoying a 20% discount and free shipping when ordered with promo code UK20OFFSPECIALOFFER for UK customers or IRE20OFFSPECIALOFFER for those based in Ireland.
Voltaire Design offer a completely free and no obligation trial and fitting of all their saddles in the comfort of the rider's own yard and with a range of ways to pay, flexible finance and both new and pre loved stock available Voltaire Design have a solution to help every budget to express their potential and fulfil their ambitions in the saddle of their dreams.
Voltaire Design are also extremely pleased to announce that from August 2021 Voltaire Design will be the first French saddle brand to establish a UK after sales and service workshop, staffed by their own, in house personnel and able to carry out the vast majority of adjustments, repairs, changes and tweaks in the UK avoiding the need for international shipping and unpredictable customs delays. This game changing development will revolutionise Voltaire Design's UK service offering and offers one more reason why Voltaire Design are so far ahead in the saddle maker field.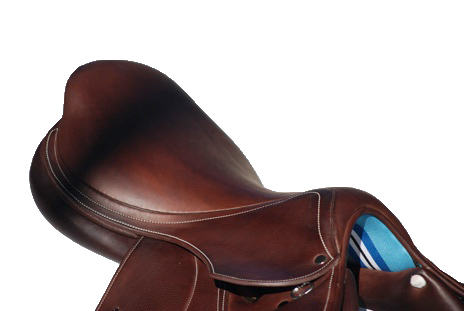 Voltaire Design can be found on Facebook @Voltaire Design United Kingdom, Twitter @VoltaireDesUK, Instagram @voltairedesuk. For more information about Voltaire Design saddles or to book your free and no obligation trial and fitting of Voltaire Design saddles contact your local Saddle Specialist on the below details. In these extraordinary times, Voltaire Design Saddle Specialists are all working hard to ensure that they take every precaution to put their customer's health, wellbeing and safety at the heart of every appointment.
Contact your Saddle Specialist for assistance;
South East
Jess Cross, 07776 143274
South Central and South West
Ellen Cameron, 07444 593496
Home Counties
Phil Roelich, 07717 507560
West of England
Oliver Smith, 07341 564351
Midlands
Laura Marsden, 07468 417811
Wales, Worcestershire, Herefordshire, Scotland, Cumbria
Terhi Ikonen, 07748 834686
North & East Yorkshire, Tyne & Wear, Northumberland, Lincolnshire, Cambridgeshire, Rutland & Norfolk
Bonnie Desborough, 07799 817319
Ireland
Phil Roelich, +44 (0) 7717 507560