Equerry Horse Feeds
Equerry is a range of top-quality feeds, produced using the finest ingredients, manufactured in Cheshire. Whether you are looking for a Cool Mix or a Conditioning Cube our feeds have been formulated to provide your horses with everything they need in one bag. Equerry horse feeds are formulated by experienced equine nutritionists. All our feeds are balanced with vitamins and minerals to support health and wellbeing.
Equerry Horse Feed

EQUITOP GLME
EQUITOP GLME is a unique joint supplement designed to support joint function in horses. EQUITOP GLME contains New Zealand Green Lipped Mussel – perna canaliculus – which has been used in humans for many years as an important source of nutrients for healthy joint metabolism. EQUITOP GLME contains a combination of essential fatty acids, chondroitin and glucosamine. Together these components can combine to support normal joint function.
EQUITOP GLME
Equitop Myoplast
Equitop Myoplast is a unique supplement scientifically designed to support muscle development. Packed with 18 key amino acids, these 'power pearls' support lean muscle growth, not bulk, giving your horse the power to win.
Equitop Myoplast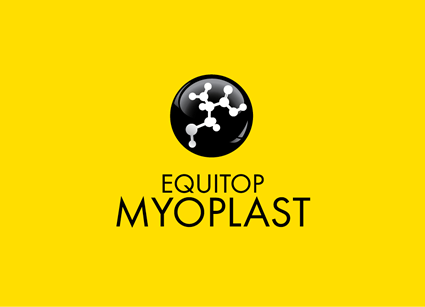 Horseware Ireland
Horseware started with a small team, in Dundalk, Ireland in 1985. After months of research and hand-stitching, the prototype of the now iconic Rambo Original was born, setting the standard for modern rug design. Since then they have grown to become the world's most trusted producer of horse rugs.
Founded by Tom and Carol MacGuinness, their determination to produce a rug that didn't leak, didn't make the horse sweat and didn't slip led to the creation of the first fully waterproof and breathable turnout that really worked.
Today, their Rambo range is still made in the same town in Ireland under Tom's watchful eye and with the same attention to detail and high-quality material that they prided themselves on in 1985. They are constantly striving to produce the best they can and have grown into a leading manufacturer of clothing for horses and riders.
Horseware Ireland
Voltaire Design
Voltaire Design are manufacturers of beautiful, custom-made saddles, bridles and accessories for sports horses and the discerning rider. Voltaire Design saddles are handmade in our workshop in Biarritz, France.
Voltaire Design use the finest materials, traditional methods entwined with modern techniques and influences to craft saddles which optimise the performance of horse and rider.
Voltaire Design are proud to work with leading riders including Beezie Madden, Shane Sweetnam, Louise Saywell, Rowan Willis, Harriet Nuttall, Jim Whitaker and Oliver Townend.
Voltaire Design