Tabitha Kyle underlined her promise as a potential star of the future when she began the closing day of this year's Liverpool International Horse Show with an impressive victory.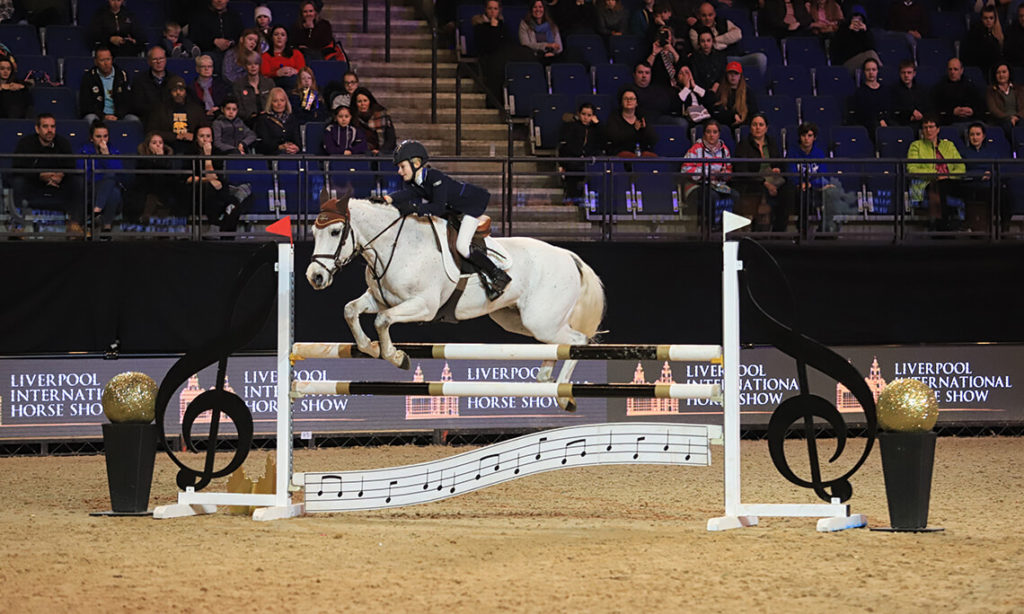 Leicestershire-based Tabitha won the Pony of the Year Show and Liverpool International 138cms Championship, sponsored by the Parent Syndicate, on Lissduff Royal.
And she proved herself as a chip off the old block, displaying all the skill and poise associated with her eventer parents Mark and Tania Kyle.
Ten-year-old Tabitha clocked a time of 31.74 seconds to land the highly-competitive class, while second place went to Luli Loveridge and Arrowhead Quiver, with Elicia Banks and Spending Record finishing third.
Reflecting on her success, Tabitha said: "It was really good. I didn't expect to do that.
"I have had the pony for about a year and a half. He has been stopping quite a lot, so I maybe didn't expect him to jump as well he did.
"But he jumped really well, and I am really proud of him. It is a big arena, and everyone was crowding around. It was amazing. I never thought I was going to do it.
"My mum and dad come out every day and teach me and really support me. I've got 12 ponies at home, and I ride as many as I can each day."
Tabitha, whose favourite riders are John Whitaker and Holly Smith – Holly lives in the same village – added: "I hope we can have a bit of a party now. We are off to Newmarket to see some friends. It has been a busy day."