Puissance winners Chris Megahey, Holly Smith and Louise Saywell all paid tribute to this year's Liverpool International Horse Show after they produced a thrilling Saturday night finale.
A capacity crowd at the Echo Arena revelled in a high-class competition that saw all three riders – Chris on Seapatrick Cruise Cavalier, Holly with Quality Old Joker and Louise on Dassler – clear a fifth-round height of seven feet two inches.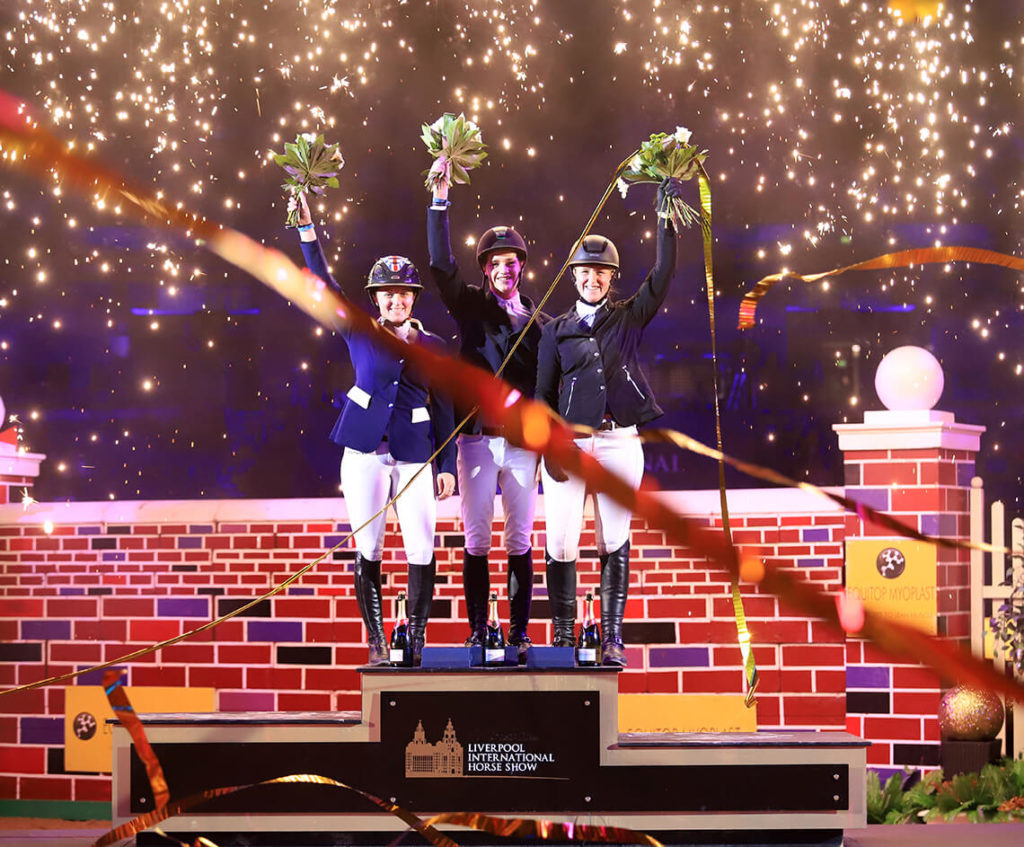 The class, sponsored by Equitop Myoplast, is always a firm favourite among spectators, and once again it did not disappoint.
"I've had the horse for four years, and been really successful with him," Irishman Chris said. "I've been here every year of the Liverpool show – I think I was third in the puissance in the first year – and it is such a really good show."
Four combinations made it through to the fifth and final round – with the famous red wall built to a jaw-dropping 2.20 metres – and three went clear to ensure a share of the top prize.
Reflecting on her performance, Holly said: "Quality Old Joker is a great jumping horse in his own right. He was third in the Hickstead Derby this year.
"All my horses have gone really well this week, and I am delighted."
And Louise added: "The horse is very scopey, and I know he can do it in a class like the puissance.
"I've been coming here for three years now, and Nina Barbour and her team put on a fantastic event."