Polly Shaw and Tony Pearson were in commanding form as amateur classes began on day two of the TheraPlateUK Liverpool International Horse Show.
They filled the top two places in both the CSIAm-A two-phase and CSIAm-B two phase, with Polly winning one and Tony the other.
Hertfordshire rider Polly got the Echo Arena action off and running by claiming victory in the CSIAm-B two-phase, sponsored by John Deere at Turner Groundscare.
Polly and her grey mare Golden Grove Alt A, who were Liverpool winners last year, came up trumps again to edge out Tony and Boombastic for top spot.
The combinations were separated by just eight hundredths of a second, with Polly clocking 29.56 seconds for the jump-off section and Tony finishing on 29.64, while Elizabeth Cunningham and Fabienne C completed the podium places.
"It was really good," Polly said. "I have had the horse since she was a four-year-old, and we have progressed through. She is fantastic for this type of class.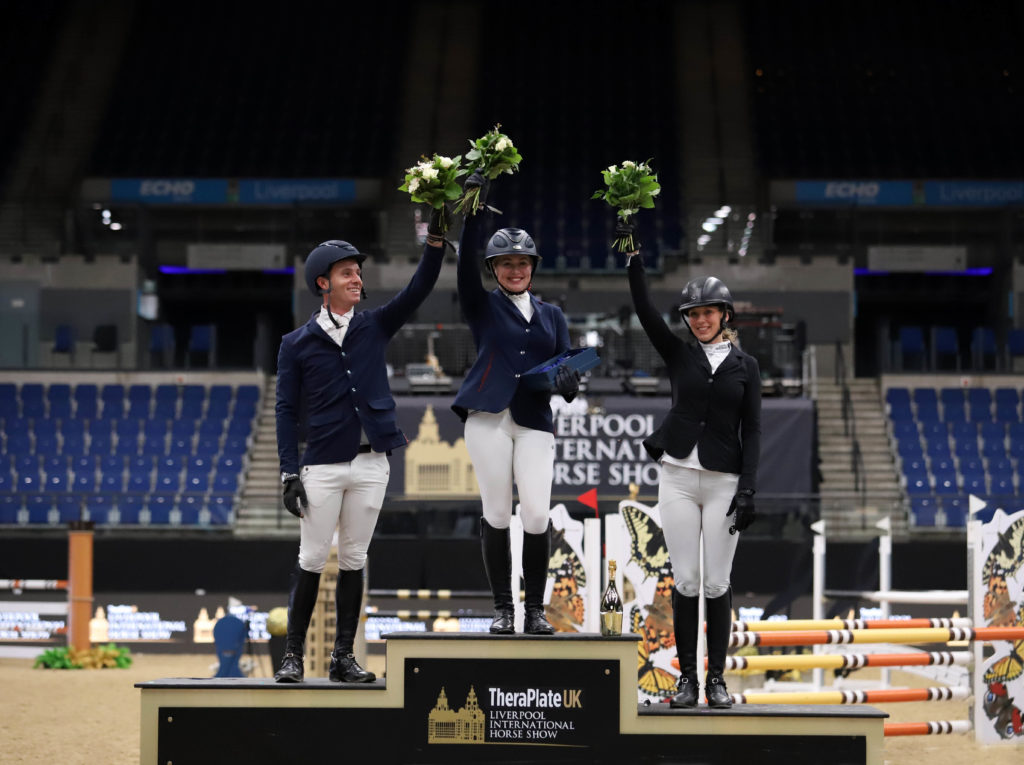 "We have had a really good season. The last international we went to as a warm-up for Liverpool, she had two wins. She is really competitive.
"We came to Liverpool last year and had a win, so it is nice to repeat that. We are off to a good start, and hopefully we can keep it going."
Windsor-based Tony, though, turned the tables in the CSIAm-A two-phase, sponsored by Horse & Country TV.
Riding Berlin, he finished more half a second ahead of Polly and Galano Ter Klomp, who were drawn first to go and set a testing target of 30.33 seconds, with Joanne Mcglory and Triomphe Kervec taking third.
"Myself and Polly sort of do the same shows," Tony said. "We are both quite competitive, and we both know if we are in a class, it is going to be quick.
"It was a great win. I've had Berlin since the summer, and he is a great horse. He's careful and fast, and hopefully we can continue it into next year.
"I love it at Liverpool. I think I won a couple of classes the first year here. It's such a fantastic show, and to be able to have shows like this is great."