A crew of hearty pirates from the Liverpool International Horse Show will be on the iconic waterfront at the Three Festivals Tall Ships Regatta and Bordeaux Wine Festival from May 25th to 28th.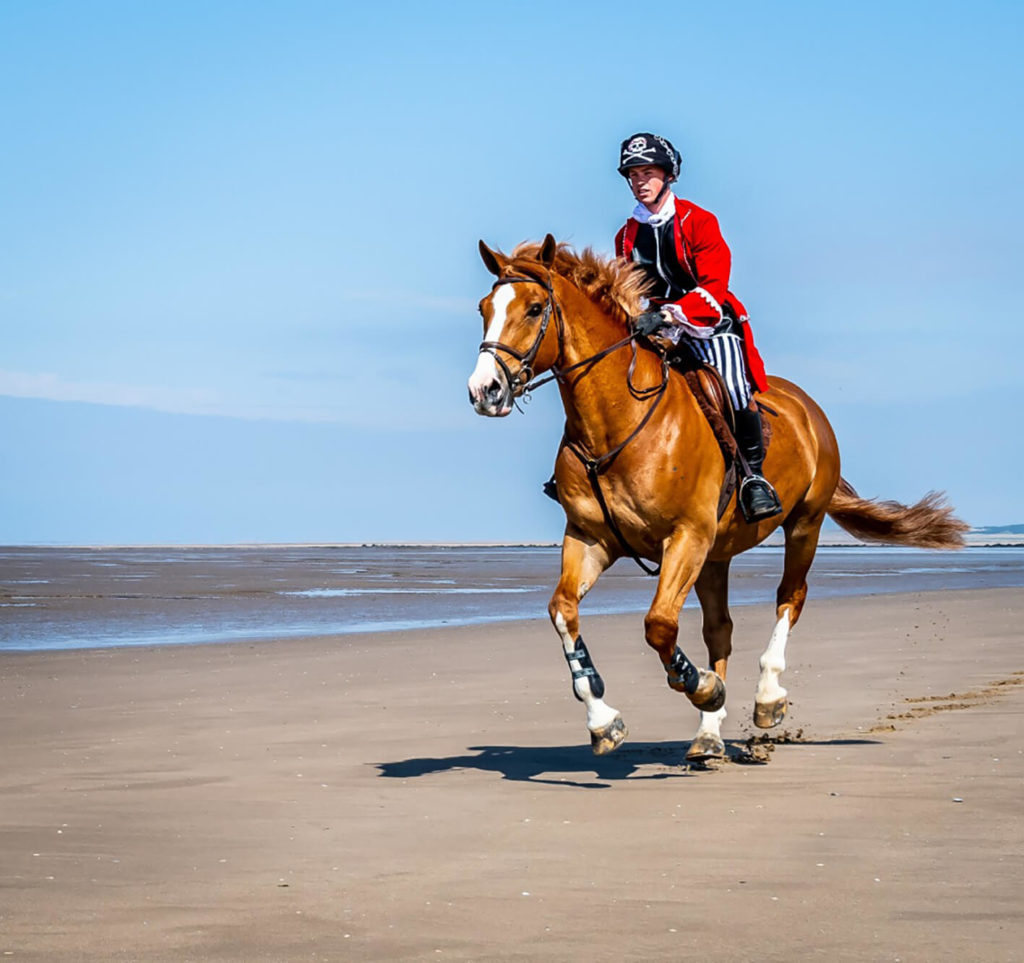 The 'Bolesworth Buccaneers' will have a booty of cut-price tickets for the International Horse Show which will be staged at Echo Arena Liverpool on December 28, 29, 30 and 31 and features world-class sport with live music and spectacular family entertainment.
The pirates will be joined on the waterfront at Pier Head, near the Royal Liver Building, by the 'Yo Ho Ho' ponies who'll be giving free pony rides to children.
Liverpool International Horse Show promoter, Nina Barbour said:
'Shiver me timbers! We thought the Tall Ships and Bordeaux Festival was a great chance to have some fun on the waterfront. We have a team who'll be there to entertain visitors and we're looking forward to introducing children to our 'Yo Ho Ho' band of pirate ponies.'
Along with the top showjumping and dressage action, the Liverpool International Horse Show will have live music, its own 'Grand National' of Shetland ponies and a breathtaking display from the Arenacross Freestyle Motocross crew.
The Liverpool International Horse Show will be the finale to Liverpool 2018, which is celebrating the 10th anniversary of Liverpool's triumphant tenure as European Capital of Culture in 2008.
Liverpool International Horse Show is famous for its world-famous VIP hospitality packages and exclusive viewing boxes with fine dining and excellent views of all the action. And for equestrian fans looking to spend some of their Christmas gift money, there'll be a huge shopping village, selling everything from jodhpurs to jewellery, stirrups to sparkling champagne.
There is a great Early Bird Offer until May 31st of 20% off all general admission tickets, which will be live until the end of May. Prices start at £14 per person per session (plus booking fee) for a family ticket and are on sale and available HERE and via www.echoarena.com, 0344 8000 509.