Harry Charles underlined his status as one of world showjumping's most exciting prospects by claiming a brilliant victory at the TheraPlateUK Liverpool International Horse Show.
The 19-year-old, from Alton in Hampshire, won the 1.45m international speed class, sponsored by Hope Valley Saddlery, with bay mare Doulita.
It proved to be a thrilling competition, with Harry's time of 57.28 seconds proving just enough to edge out Graham Babes. They were both members of Great Britain's gold medal-winning European Young Riders team earlier this year.
Graham and Boucheron went within touching distance of Harry's time, finishing just 40 hundredths of a second short, while long-time leaders – Turkey's Derin Demirsoy and Dadjak Ter Puttenan – took third, with Julie Andrews and Wilando B filling fourth spot.
Harry lavished praise on the 10-year-old Doulita, as he claimed a Liverpool win approaching the end of a memorable year for him.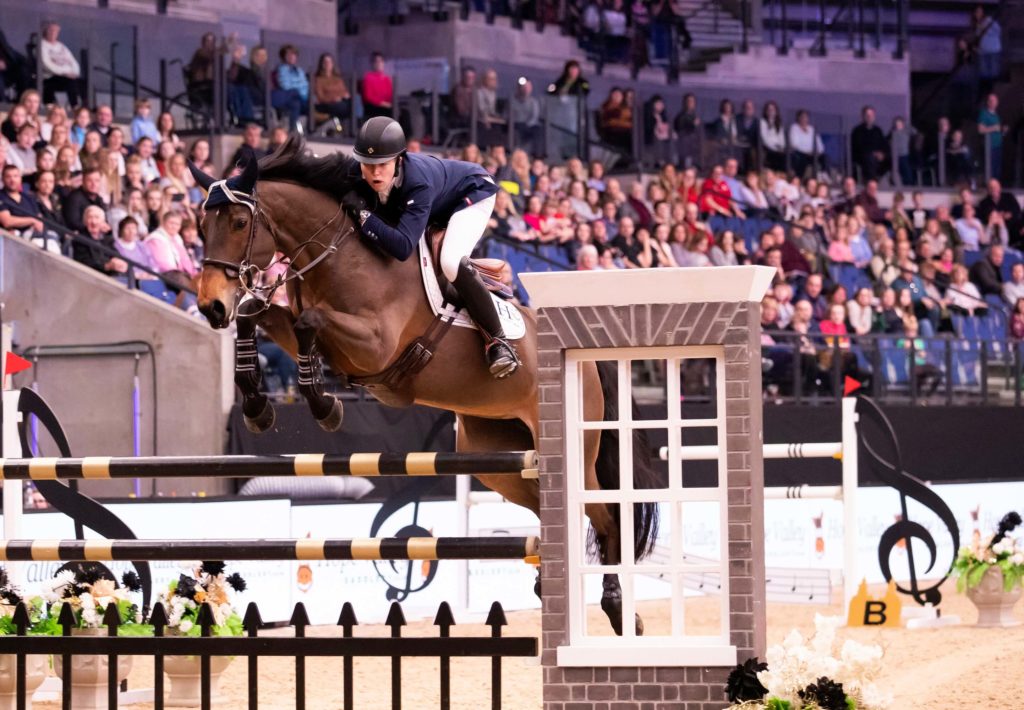 "It was an amazing win," he said, after collecting a £7,300 victor's purse. "I own the horse, which makes it extra special. I've had her a year, and every day I have put work into her to get her to this level.
"Saturday was one of her first ranking classes, and she came third in that. I really let her go the full way today, and she jumped amazingly.
"She is such a naturally fast horse and not the easiest to ride, but I saw so much potential in her."
Harry, son of London 2012 Great Britain team showjumping gold medallist Peter Charles, added: "At the moment, I will be using her as a speed horse. She has tackled everything so well, and I feel she has the potential to be maybe a grand prix horse in 2019.
"It has been an absolutely fantastic year for me. Liverpool last year was my first real big show, and since then my whole career has taken off.
"I put a lot of pressure on myself. I want to win every time, it is the best feeling in the world, and I chase that every day in training. I want to make sure I do my best.
"My string of horses is building really nicely."