THIS year's TheraPlate UK Liverpool International Horse Show saw two new awards launched at the prestigious event – with lucky groom Daniel Tharpey winning a car for 12 months!
The Golden Groom Award and the Peak Performance Award were supported by TheraPlate UK and included the use of a fantastic Toyota Aygo car for the winning groom for a year.
The winning owner, Peter Charles won the use of a TheraPlate for six months.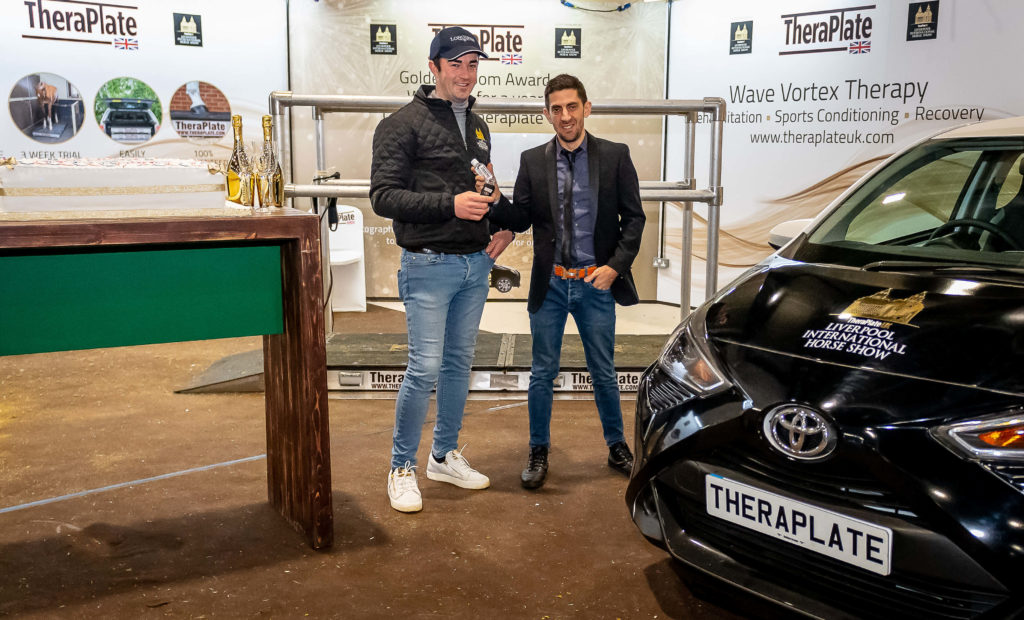 Said Daniel who grooms for Peter's son Harry: "It is just fantastic to win a car for a year.
"I am now 28 and have been grooming since I was 16, and this is just a brilliant prize for the industry as a whole."
Daniel won the award for the care and attention he showed to Harry's ride, Sieco, a nine-year-old gelding who was judged to be in excellent condition.
As the leading therapeutic performance platform used for equine sports conditioning and injury rehabilitation, TheraPlate UK truly understands how important a groom's role is in maintaining the equestrian athlete.