Jack Whitaker produced a stylish performance to take centre-stage on the opening night of the TheraPlateUK Liverpool International Horse Show.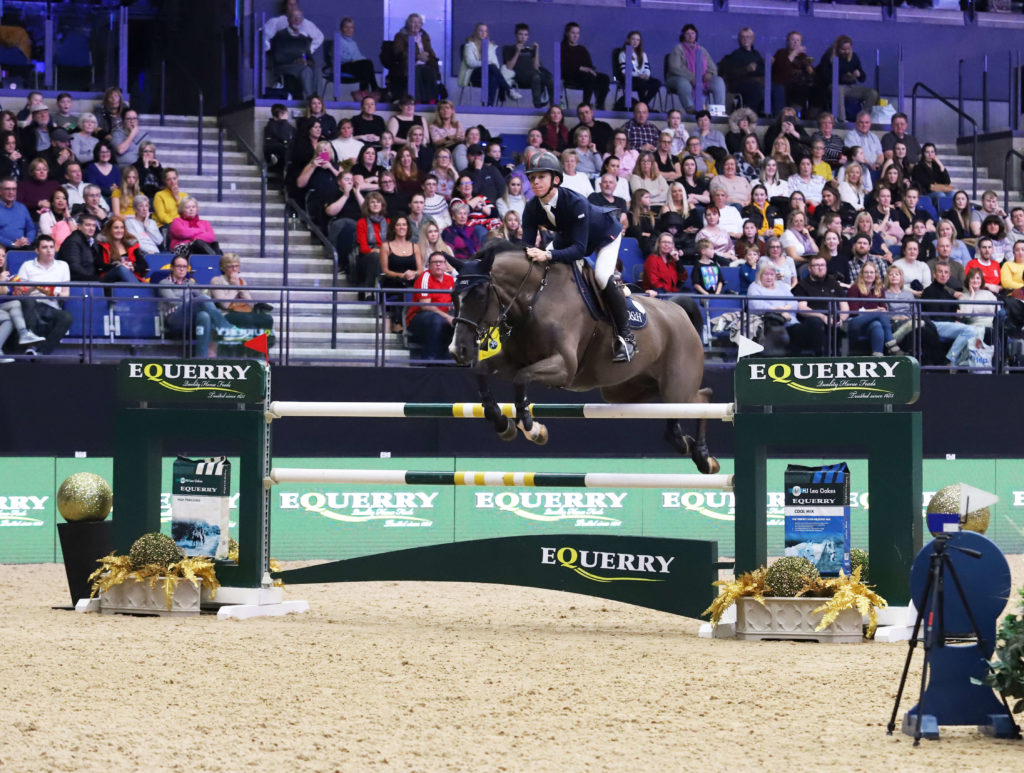 Jack, son of British Olympian Michael Whitaker, won the Liverpool International Under-25 Grand Prix, sponsored by Equerry Horse Feeds.
And he did it with time to spare at the Echo Arena, winning the jump-off on eight-year-old mare Scenletha by more than two seconds.
Oliver Fletcher, the richly promising 15-year-old from Oxfordshire, took second and third spots on KBIS Caicos and Hello Disckoboy, respectively.
For Jack, it ended a succcessful year highlighted by him winning a silver medal at the Youth Olympics in Argentina.
"I think three in the jump-off was just about right," Jack said. "It was a big enough and technical enough course.
"I didn't want to go flat out, I just wanted to make sure I was quick and clear. I did quite a quick turn back to the second fence in the jump-off.
"I keep forgetting she is only an eight-year-old. She is looking like a nice horse at the moment.
"She is really careful, and this would be her biggest win so far."
There was a thrilling start to the show in the afternoon's international class – a two-phase competition sponsored by Gornall Equestrian.
It gave riders an opportunity to familiarise themselves with their surroundings and have the chance to make an immediate impact.
And it was Scotland's James Smith who took the honours in a thrilling race against the clock, with just nine hundredths of a second separating the top three finishers.
James triumphed with Simply Splendid in a time of 26.74 seconds, edging out Italy's Emanuele Gaudiano on Kingston van het Eikenhof, while Yorkshireman Paul Barker took third spot aboard Happy Boy.