Great Britain's Harriet Nuttall signed off day two at the TheraPlateUK Liverpool International Horse Show with a memorable victory.
Somerset-based Harriet, who features prominently among an exciting group of young British showjumpers, won the four star jump-off class, sponsored by Voltaire Design.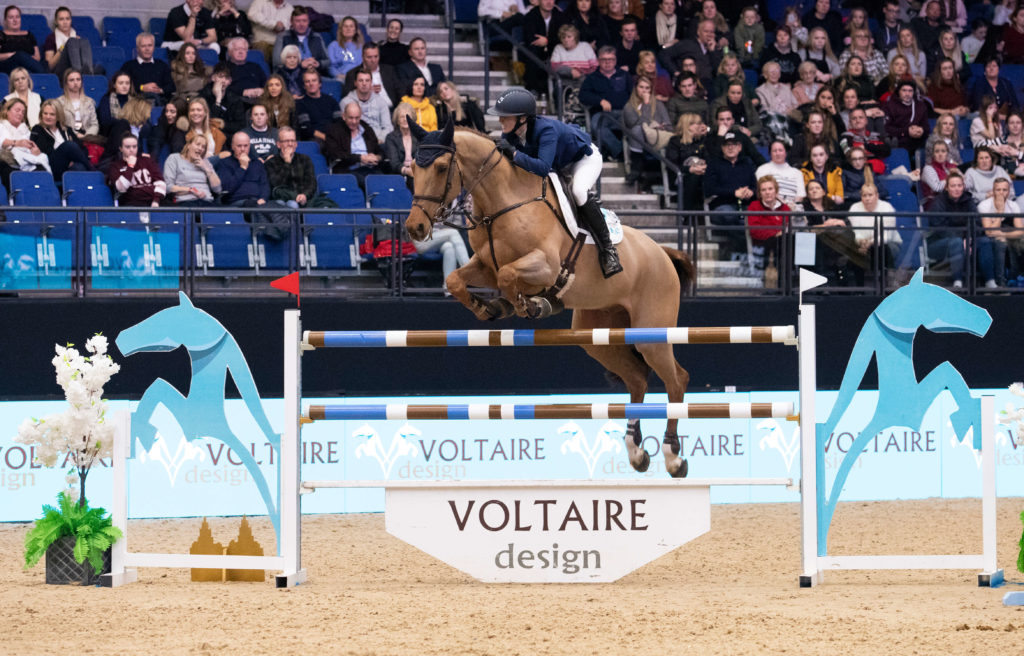 And it meant double delight for the Voltaire brand, whose UK and Ireland general manager Matt Tarrant presented the prizes, as Harriet features among their sponsored collection of riders.
Twelve combinations from 31 starters made it through to the the jump-off, and it was Harriet who prevailed with Galway Bay Jed in a time of 34.40 seconds.
And that proved enough to eclipse the time of Germany's Tobias Mayer with Queentina, while Sweden's Angelie von Essen finished third on Cochella.
A delighted Harriet said: "The horse has had a bit of a break, and he has come back and feels so good.
"I wasn't meant to go that fast, but he was really, really good. He kept working hard and giving it everything, and I feel when you are jumping a four-star class that you just know the time to push on.
"Tobias was really fast, and I am so happy to have won. The horse felt amazing all the way through."
Saturday's opening four-star competition – a speed class sponsored by The Pullman Hotel – went to Egypt's Sameh El Dahan.
Sameh, riding Miss G Tracy clocked a clear round in 57.22 seconds to eclipse Germany's Tobias Meyer aboard Couer de Lion 22 in 57.26, while rising British star Harry Charles took third aboard Doulita.
"It is always exciting to have a good win at the very start of the week because it keeps you confident for the rest of the week," Sameh said.
"There were so many fast riders in the class, so I knew I had to give it my all, and then if I am lucky, I am standing on the podium at the end.
"The mare is quite a new horse for me. It was a bit of a gamble because she is 13 and she hadn't jumped for a year, but we really liked her and decided to buy her. She has been going from strength to strength.
"We have been getting to know her, maybe four or five shows together, and it was great to to get the right result on the day.
"She is very brave and quite quick, so there is a lot to like about her. When she trusts the rider, she gets better. It's a big atmosphere here – there is such a buzz – and as riders, you really feel that."